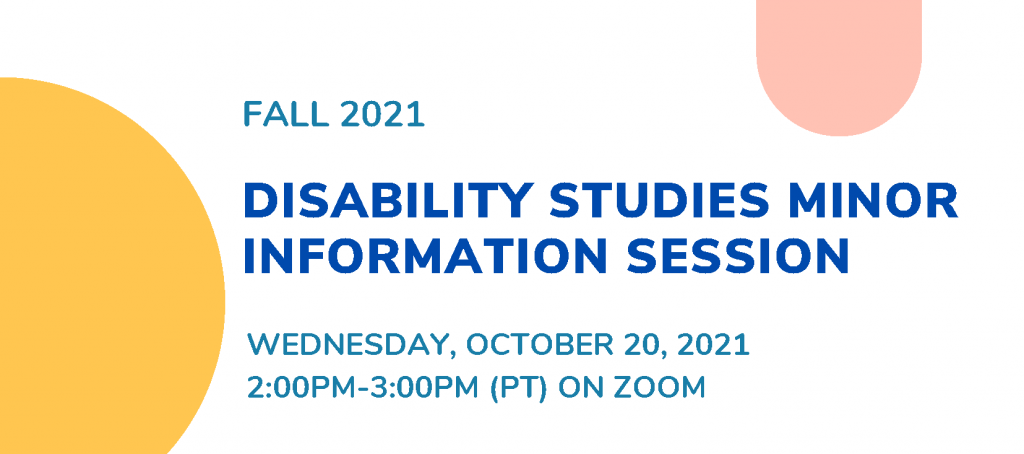 Emerging Ideas
Disability Studies Minor Information Session
WHAT DOES IT MEAN TO BE "NORMAL"?
Explore this question and other questions about disability, the body, representation, and access with the Disability Studies Minor. Learn about 'disability' as a social construction and intellectual framework to understand the human experience.
Join our information session to learn more about our Disability Studies minor program requirements, and how to apply.
Register at TINYURL.COM/DSMINORF21 to receive the Zoom link. This workshop is limited to registered UCLA undergraduates.
For requests related to disability access for the workshop, contact CTANDO@COLLEGE.UCLA.EDU by 10/15.
Oct 20, 2021
Online event
2pm - 3pm PT
Register
This event date has passed so registration is now closed
Oct 20, 2021
Online event
2pm - 3pm PT
Register
This event date has passed so registration is now closed