Dancing Disability Lab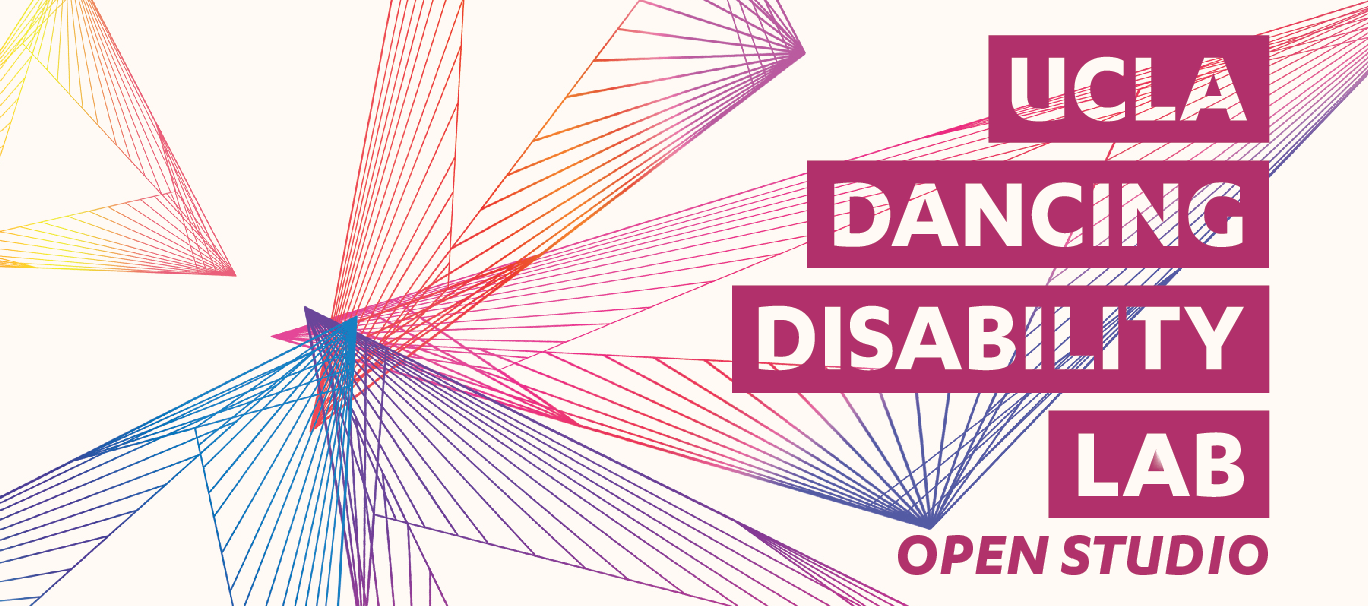 ABOUT
At the center of the Dancing Disability Lab is the notion that dance can serve as a change agent for the continued progress of disability justice.
The first (2019) Dancing Disability Lab was designed to offer experienced and emerging disabled dance artists from across the world an immersive engagement in disability studies scholarship alongside movement exploration and choreographic inquiry. Participants joined one another in the creation of dance/performance work that challenged "ability paradigms."
The 2022 Dancing Disability Lab developed these ideas during a week-long residency where participating artists offered one another workshops, and initiated "Hot Topic" discussions.  Participants shared ideas and experience that invited one another to consider how we represent, look at, transform, and challenge ideas about the body, and personhood. At the center of this uniquely designed process is the notion that aesthetic production (dance) can serve as a change agent for the continued progress of disability justice.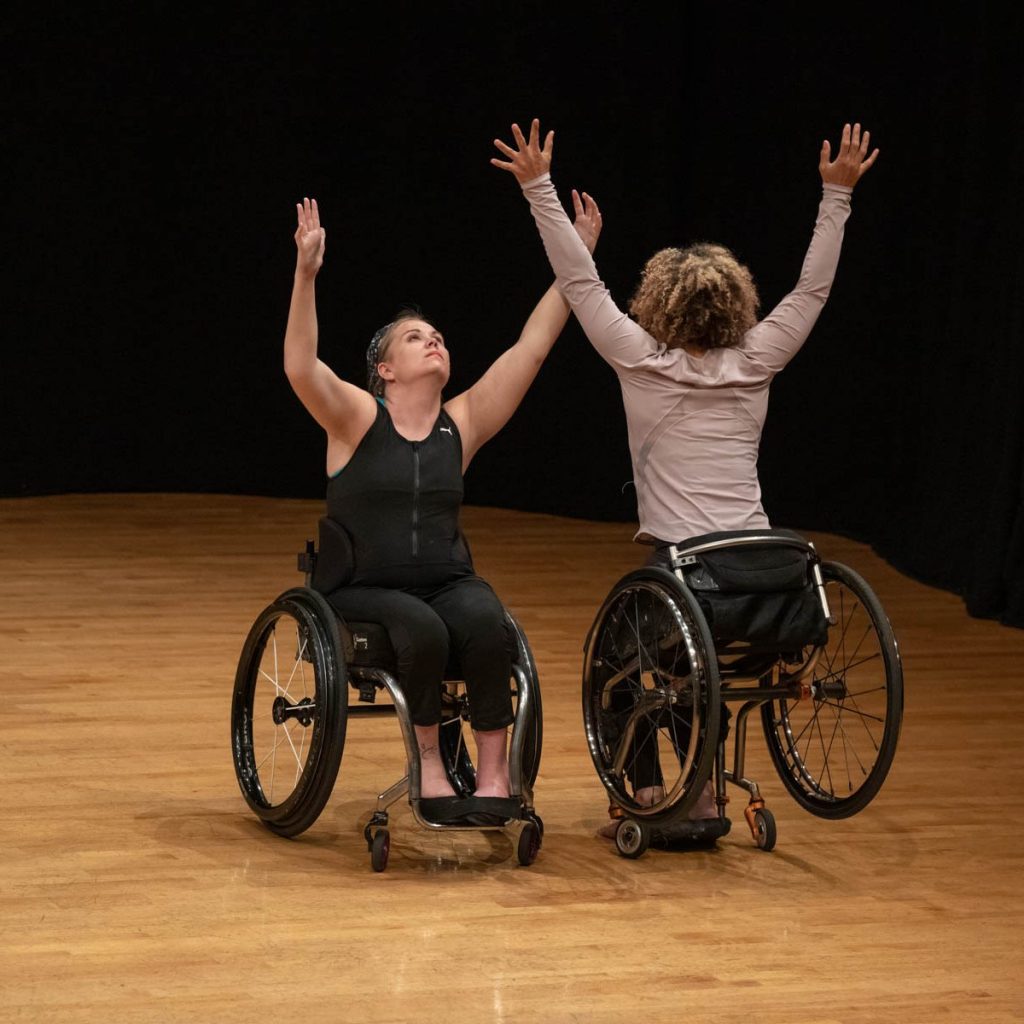 "Dance represents people and our values and ideas."
-Victoria Marks
THE PROGRAM
Dancing Disability is a week-long dance intensive for dance artists with disabilities.
The 2023 Dancing Disability Lab, directed by Choreographer and UCLA professor Victoria Marks and co-led by India Harville, dancer/dance maker and equity advisor, is returning with in-person dates planned for July 17-24, 2023.
The Lab continues its commitment to support the growth of artistic community amongst dance artists with disabilities, advocating for aesthetic perspectives informed by diverse corporeal experience. The Lab continues with a participant-leadership structure. The focus will be on sharing artistic practice, prompts for group movement and individual exploration, and topics for discussion, generated by artist participants. Seeking to align disability justice with creative practice, the Lab is committed to the project of providing an anti-racist, anti-ableist, non-binary, anti-ageist, environment for all, and to build a diverse cohort of artist-participants.
Facilities in UCLA's Kaufman Hall include a dance studio, a quiet room, and a conference room. The Lab will supply nearby accessible accommodations and address all studio and discussion-based access needs with professional providers. All artist participants will receive a stipend and will have their travel and accommodations covered.
The Dancing Disability Lab operates with support from the Mellon Foundation and UCLA's Division of Undergraduate Education, School of the Arts and Architecture, and Office of Equity Diversity and Inclusion.
2023 Facilitation and Program Support
Our Partners and Resources