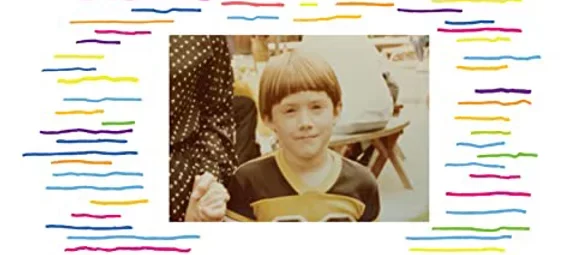 Normal Sucks – Thriving with Learning Differences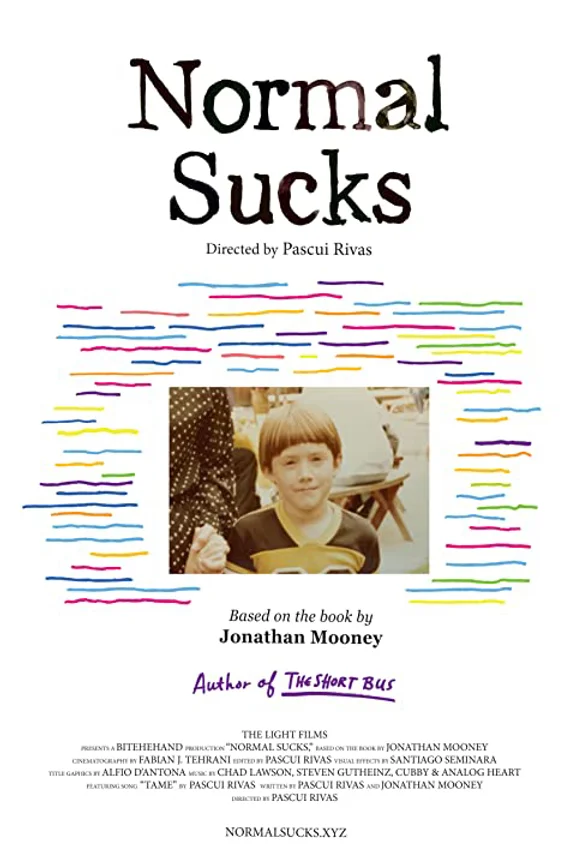 UCLA Friends of Semel Institute for Neuroscience and Human Behavior presents 'Normal Sucks – Thriving with Learning Differences'.
Registration is required for this free live private Zoom event.
In his best-selling book, Normal Sucks, Jonathan Mooney blends anecdote, expertise, and memoir to present a new mode of thinking about how we live and learn―individually, uniquely, and with advantages and upshots to every type of brain and body. As a neuro-diverse kid diagnosed with dyslexia and ADHD who didn't learn to read until he was twelve, the realization that that he wasn't the problem―the system and the concept of normal were―saved Mooney's life and fundamentally changed his outlook.​
In the short 10 minute documentary film based on Jonathan Mooney's book, renowned filmmaker Pascui Rivas sets out to show us the tyranny of "normal" and the power of different. In the film, we meet Jonathan Mooney, a neuro-diverse writer, advocate, and father who meditates on his life, and offers the radical message that we should stop trying to fix people and start empowering them to succeed.
Pascui Rivas explores the toll that not being "normal" takes on kids and adults when they're trapped in environments that label them, shame them, and tell them, even in subtle ways, that they are the problem. But, he argues, if we can reorient the ways in which we think about diversity, abilities, and disabilities, we can start a revolution.
Panelists:
Edward (Ned) Hallowell, MD, is a board-certified child and adult psychiatrist and world authority on ADHD. He is a graduate of Harvard College and Tulane Medical School and was a Harvard Medical School faculty member for 21 years. He is the Founder of The Hallowell ADHD Centers in Boston MetroWest, New York City, San Francisco, Palo Alto and Seattle. He has spent the past four decades helping thousands of adults and children live happy and productive lives through his strength-based approach to neurodiversity and has ADHD and dyslexia himself.
Dr. Hallowell is a New York Times bestselling author and has written 20 books on multiple psychological topics. The groundbreaking Distraction series, which began with Driven to Distraction, co-authored with Dr John Ratey in 1994, sparked a revolution in understanding ADHD. He has been featured on 20/20, 60 Minutes, Oprah, PBS, CNN, The Today Show, Dateline, Good Morning America, The New York Times, USA Today, Newsweek, Time Magazine, the Los Angeles Times, the Boston Globe and many more. He is a regular columnist for ADDitude Magazine. Dr. Hallowell lives in the Boston area with his wife Sue, and they have three children, Lucy, Jack and Tucker.​
Jonathan Mooney graduated from Brown University with an honors degree in English. A recipient of the Truman Fellowship for graduate study in creative writing and disability studies, he is a highly sought after speaker and also the author of The Short Bus: A Journey Beyond Normal and co-author of Learning Outside the Lines.
Pascui Rivas, filmmaker, has most recently co-created the documentary series Phenoms and directed his feature documentary debut Ordinary Gods, both for Fox. Previously, he has directed and edited over 200 award- winning television commercials and music videos, working with artists like Camila, Elvis Crespo, Natalia Lafourcade, Soledad Pastorutti and Wisin. Determined to provide accurate and sensitive depictions of the Latinx experience in the media, for the past ten years Pascui has been shaping the U.S. Hispanic Market directing for all mediums and having his work recognized in Cannes, Tribeca, Santa Barbara and the Shanghai International Film Festivals, among many others.