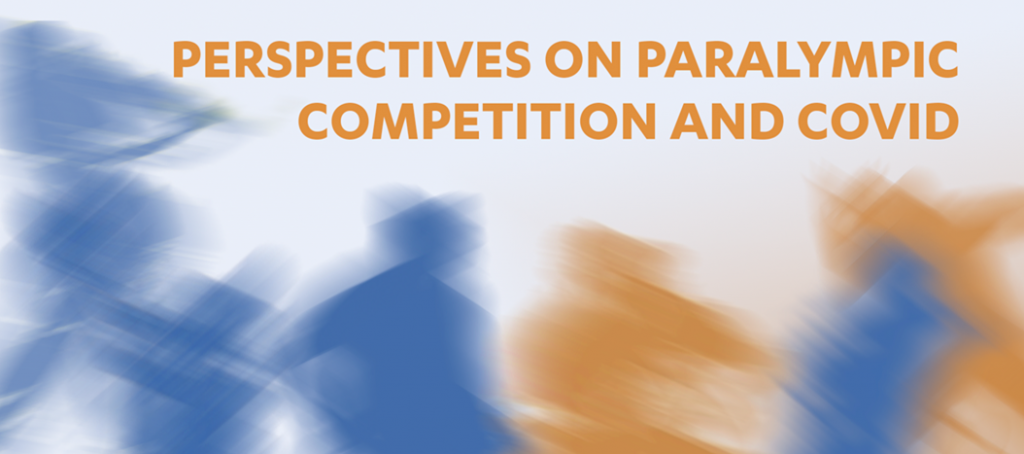 Sports and Society Lab
Perspectives on Paralympic Competition and COVID
This event will be live captioned and have ASL translation. This event will also be recorded.
With the rise of Covid-19 and the postponement of the 2020 Tokyo Games, athletes have had to drastically adjust their planning and training cycles amid national lockdowns. This is especially true for Paralympians who often negotiate multiple institutional environments and funding streams to manage their high performance careers.
This conversation brings together elite athletes, coaches, and activists from the US and Japan to discuss the current status of Paralympic sports. Discussants will share their thoughts and engage with each other about changes to funding sources, practice facilities, and possible futures for international sport after the coronavirus.
Featured panelists include Akiko Adachi, 3-time Paralympian and member of Japan's women's national Goalball team, gold medalist in the London 2012 games; Kaitlyn Verfuerth, 3-time Paralympian in wheelchair tennis as member of Team USA, and multi-medal winner at ParaPan Games; Blake Leeper, Team USA track and field Paralympian, silver and bronze medalist in the London 2012 games; and Gen Shogaki, bronze medalist in Para-Badminton World Championships and multi-medalists in the Asian Para Games as part of Team Japan. The event will be moderated by Fred Ariel Hernandez, PhD (UCLA Disability Studies & NIH-JSPS postdoctoral fellow at Waseda University, Faculty of Sport Sciences).
Registrants will receive an email with the event Zoom link before the event from UCLA Disability Studies. Please be sure to check your spam folder.
Feb 23, 2021
Virtual
4-5:30PM (PDT)
Register
This event date has passed so registration is now closed
Feb 23, 2021
Virtual
4-5:30PM (PDT)
Register
This event date has passed so registration is now closed