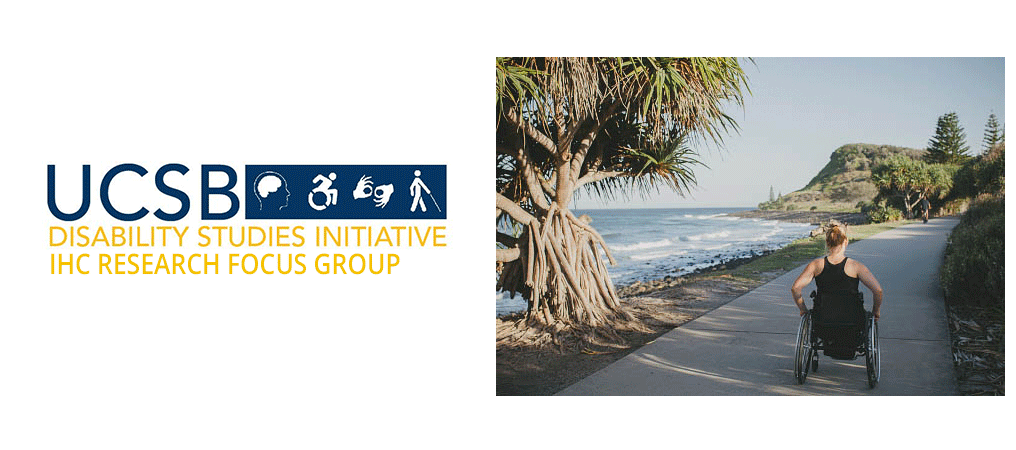 Emerging Ideas
Research Focus Group Talk: Critical Access Studies Talk with Prof. Aimi Hamraie

Join us for an event hosted by UC Santa Barbara's Disability Studies Initiative.
Thirty years after the passage of the Americans With Disabilities Act, much of the built environment remains inaccessible to disabled people. Accordingly, the vast majority of research and writing on accessibility seeks to convince the unconvinced of the value of inclusion. This field, which Prof. Amraie terms "Access Studies," would benefit from greater engagement with the concepts, practices, and political commitments of critical disability studies. In this talk, Prof. Amraie will discuss the emerging field of "Critical Access Studies," which engages with the methodologies, epistemologies, and political commitments of accessibility from the perspectives of Disability Justice and disability culture. Using historical and contemporary examples, they will illustrate the difference that critical perspectives on disability—including intersectional perspectives—to suggest a deep engagement with the politics of knowing, making, and belonging in the twentieth-century United States.
See the event page on the UCSB Interdisciplinary Humanities Center's page.
Aimi Hamraie (they/them) is Associate Professor of Medicine, Health, & Society and American Studies at Vanderbilt University and Director of the Critical Design Lab. Hamraie is author of Building Access: Universal Design and the Politics of Disability, host of the Contra* podcast on disability, design justice, and the lifeworld, and serves on the US Architectural and Transportation Barriers Compliance Board.
Mar 01, 2022
Online event
3:30PM - 5PM
Register
This event date has passed so registration is now closed
Mar 01, 2022
Online event
3:30PM - 5PM
Register
This event date has passed so registration is now closed