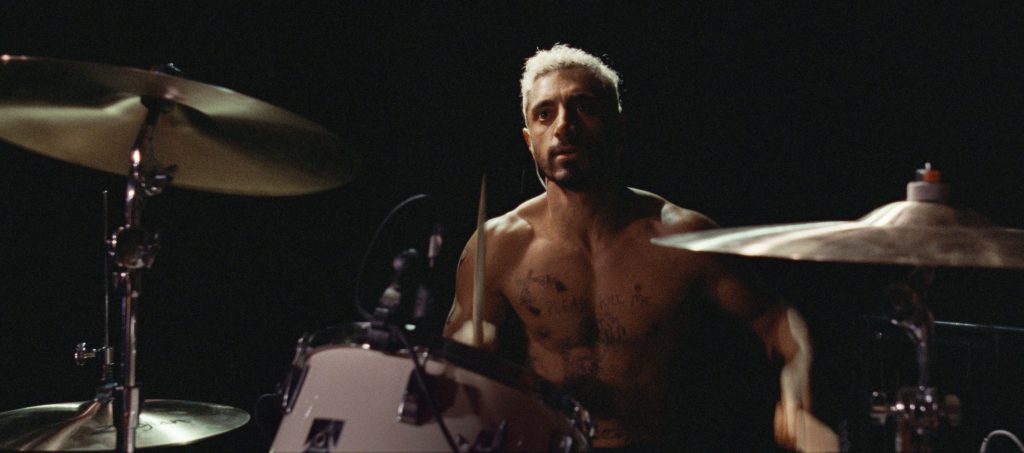 Representation in Entertainment
Critical Conversations: Sound of Metal & Deaf Representation
Critically acclaimed film, Sound of Metal, which follows drummer Ruben Stone (played by Riz Ahmed) as he experiences a rapid loss of hearing, made headlines for both pushing the status quo and not pushing far enough for deaf representation in film. Join us for a conversation with the film's Deaf consultant, actor, and American Sign Language (ASL) instructor, Jeremy Lee Stone as we learn about his contribution to the film's portrayal of Deaf culture and the nuances associated therein. Jeremy will be joined by UCLA's ASL and Deaf history and culture instructor, Benjamin Lewis, and UCLA students Rowan O'Bryan and Monique Sims, both who identify as d/Deaf or hard of hearing.
The unique composition of this panel affords us with the opportunity to have a rich and dynamic conversation about representation, Deaf culture, acquired hearing loss, and the intersection of converging identities and cultures.
Access to the Film: Once you have registered for the Zoom event, you will receive a confirmation email that includes a link to watch the film (captions included; runtime: 2 hours). The link will be active until May 29th. For questions or requests related to disability access, please email disabilitystudies@college.ucla.edu by May 20, 2021.
This event is co-sponsored with the UCLA University Committee on Disability (UCOD) and Repair.