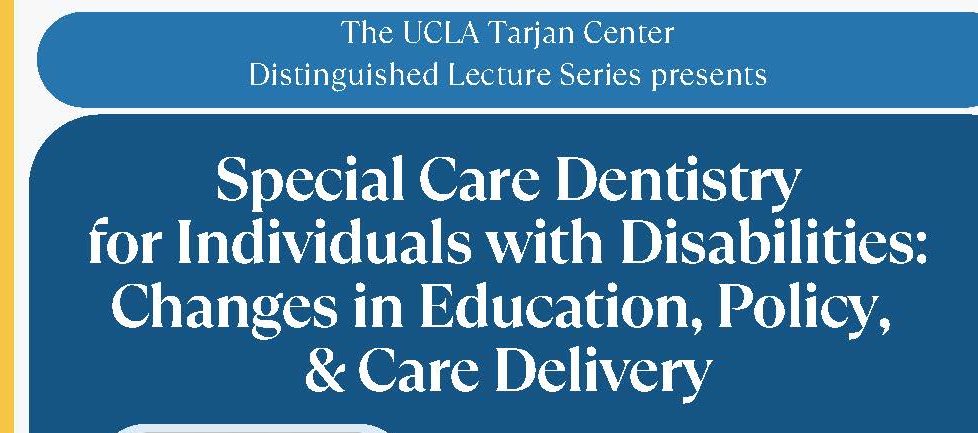 Disability and Health Ethics
Special Care Dentistry for Individuals with Disabilities: Changes in Education, Policy, & Care Delivery
The UCLA Tarjan Center Distinguished Lecture Series presents:
Special Care Dentistry for Individuals with Disabilities: Changes in Education, Policy, & Care Delivery
Join the Zoom livestream to learn how to:
Describe the existing challenges in obtaining dental care for people with special health care needs.
Understand how changes in dental education and training can improve access to special care dentistry.
Identify various policy facilitators and barriers to improved care delivery and financing for people with special health care needs.
The Tarjan Center Lecture Series is designed for UCLA faculty, trainees, students, and community members. Lectures are offered by Tarjan faculty, distinguished members of the UCLA faculty, and invited guests on a broad range of subjects in the field of developmental disabilities.
The aim of the Lecture Series is to enhance knowledge and highlight important developments in research, practice, and public policy for people with developmental disabilities. Lectures will take place via Zoom (11:30AM-12:30PM, PST).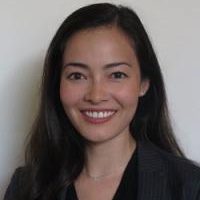 Dr. Kelly Vitzthum, DDS, MPH
UCLA School of Dentistry
Dr.
Kelly Vitzthum
who is an exceptional dentist, dental public health advocate and expert. Kelly graduated from UCLA School of Dentistry and then completed her residency program at Special Patient Care under Dr. Sung.
Kelly is now serving in an exciting new role in our dental program at SPC as a policy and program analyst.
Kelly is advocating for our patients with IDD on the state and local levels and has also secured funding with the Harbor Regional Center to expand our dental services to adult day programs. Currently, Kelly is working on a QI initiative in our clinic and hoping to establish a patient advisory committee with caregivers and patient self advocates to improve dental care at UCLA. Kelly has also submitted grants to secure funding to create desensitization videos for our special health care needs populations to use in our Special Patient Care clinics.
Jan 09, 2023
Zoom
11:30am - 12:30pm PST
Register
This event date has passed so registration is now closed
Jan 09, 2023
Zoom
11:30am - 12:30pm PST
Register
This event date has passed so registration is now closed