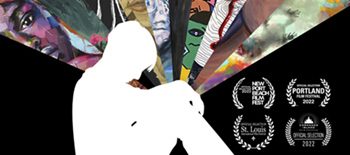 Representation in Entertainment
UCLA Friends Open Mind Program "Anxious Nation"

Anxious Nation explores and captures the many faces and facets of anxiety. This feature-length documentary takes a deep dive into the crisis of anxiety and mental health in America, especially its impact on kids (ages 10-26) and families. Academy Award® winning documentary filmmaker and social justice advocate, Vanessa Roth, zeroes in on how anxiety shows up, the nurture/nature debate, what's happening in homes and society that's significantly adding to the problem, the crisis on college campuses, and the impact of anxiety and mental health in lower socioeconomic communities, especially the brown and black communities. The film addresses stigma, loneliness, isolation, disconnection, the alarming rise in suicide, the dangers of social media, overmedication, incorrect diagnoses, and the horrific mental health ramifications of the COVID-19 pandemic. The film also features Dr. Dan Siegel, UCLA clinical professor of psychiatry at the David Geffen School of Medicine at UCLA and Executive Director of the Mindsight Institute.
Admission is free but registration is required.
Anxious Nation is presented by Kathy Ireland, human rights advocate, designer with the support of millions of women, as well as families, who embrace her products and services, unified under the kathy ireland® Worldwide philosophy of empowered living.
Following the screening, John Piacentini, PhD, will moderate a panel discussion with members of the inaugural Friends of Semel Teen Advisory Council along with Thea Touchton, mental health youth action forum with MTV and the White House Forum on Mental Health.
John Piacentini, PhD – Child and Adolescent psychologist and Professor of Psychiatry and Biobehavioral Sciences at UCLA. He directs the UCLA Child OCD, Anxiety, and Tic Disorders Clinic and Tourette Association Center of Excellent. He also directs the UCLA Center for Child Anxiety Resilience, Education, and Support (CARES) Center which provides education and programming to parents, teachers, and clinicians about anxiety prevention and management.
Thea Touchton is a Los Angeles based SAG-AFTRA actor/filmmaker with their own production company – Sueñito Media and currently volunteers on SAG-AFTRA committees to build more diverse roles for women, the LBGTQAI community, and the Latinè community. They are also an ambassador for Project Heal and are beginning their own journey into making mental health documentaries.
Laura Morton – Co-Director and Producer Writer of Anxious Nation. Laura has been involved in the entertainment industry for more than 25 years as a bestselling author, producer, speaker and entrepreneur.
Friends of Semel Teen Advisory Council Members: Katie Frohlich, Zach Gottlieb, Henry Kamer, Liam Kelman, Emily Lakhani, Emily Mandelberg, Maddie Oh, Aspasia Shuman, Andrew Tarica, Sophie Tkachenko, Malina Valentino
Seating is limited so reserve now!
Kids, Parents and families are encouraged to attend.
James Bridges Theater, Melnitz Hall
UCLA School of Theater, Film and Television
235 Charles E. Young Dr. N. Los Angeles, CA 90095
Parking Structure 3 (see map and parking)


Jan 14, 2023
James Bridges Theater, Melnitz Hall
2:00PM - 4:30PM PT
Register
This event date has passed so registration is now closed
Jan 14, 2023
James Bridges Theater, Melnitz Hall
2:00PM - 4:30PM PT
Register
This event date has passed so registration is now closed