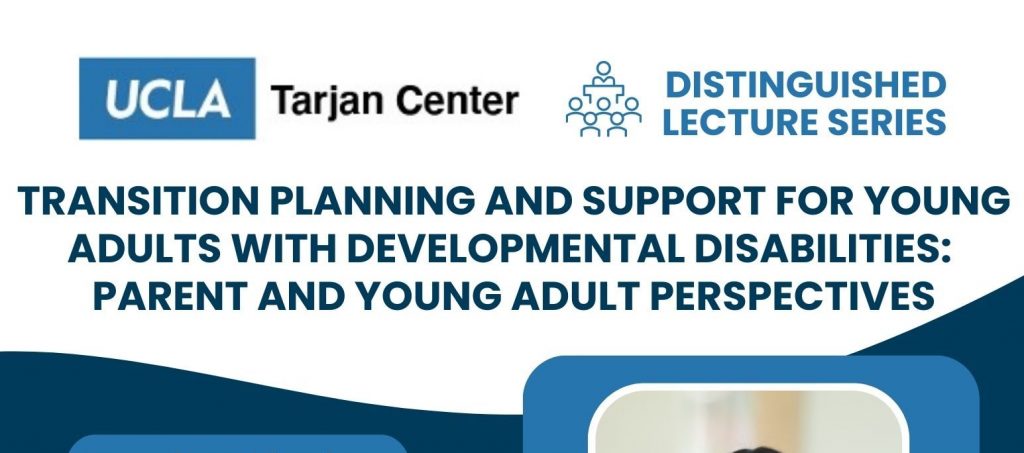 UCLA Tarjan Center Distinguished Lecture Series: Transition Planning and Support for Young Adults with Developmental Disabilities: Parent and Young Adult Perspectives
The UCLA Tarjan Center Distinguished Lecture Series presents:
TRANSITION PLANNING AND SUPPORT FOR YOUNGADULTS WITH DEVELOPMENTAL DISABILITIES: 
PARENT AND YOUNG ADULT PERSPECTIVES 
Join the Zoom livestream to learn how to:
Examine the available supports and identify the supports needed for youth with and without developmental disabilities as they transition out of high school.
Determine caregiver satisfaction and involvement in their youth's Individualized Transition Program (ITP) and assess the level of youth involvement in the ITP.
Real time live closed captioning and Spanish interpretation provided.
For more information, please contact Beth Stoffmacher (BStoffmacher@mednet.ucla.edu).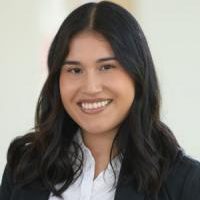 Giselle Salinas
Postdoctoral Fellow
PEERS Clinic
UCLA Semel Institute for Neuroscienceand Human Behavior
Giselle Salinas, Ph.D. is a postdoctoral fellow at the UCLA Semel Institute for Neuroscience and Human Behavior in the Program for Education Enrichment of Relational Skills (PEERS®) Clinic. Dr. Salinas earned her doctorate at UC Riverside in Special Education, where she studied the high school transition planning experiences of young adults with autism and/or intellectual disability (ID) and their parents. As a graduate student, Dr. Salinas worked closely with Spanish-speaking families at a free autism screening clinic, where she guided families in special education advocacy and autism assessments. Her research interests revolve around the transition to adulthood for young adults with neurodevelopmental disabilities, including the experiences of culturally diverse populations.
Nov 13, 2023
Webinar
11:30am-12:30pm PT
Register
This event date has passed so registration is now closed
Nov 13, 2023
Webinar
11:30am-12:30pm PT
Register
This event date has passed so registration is now closed