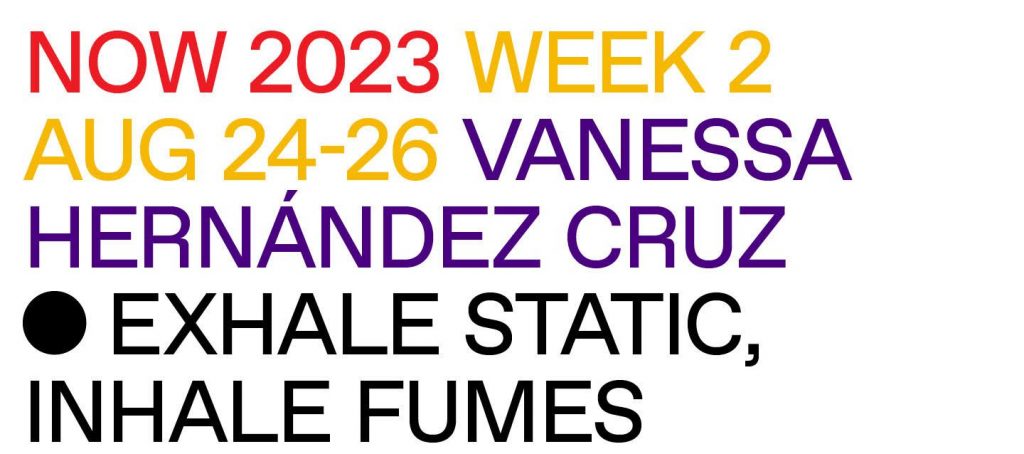 Dancing Disability Lab
Vanessa Hernández Cruz: Exhale Static, Inhale Fumes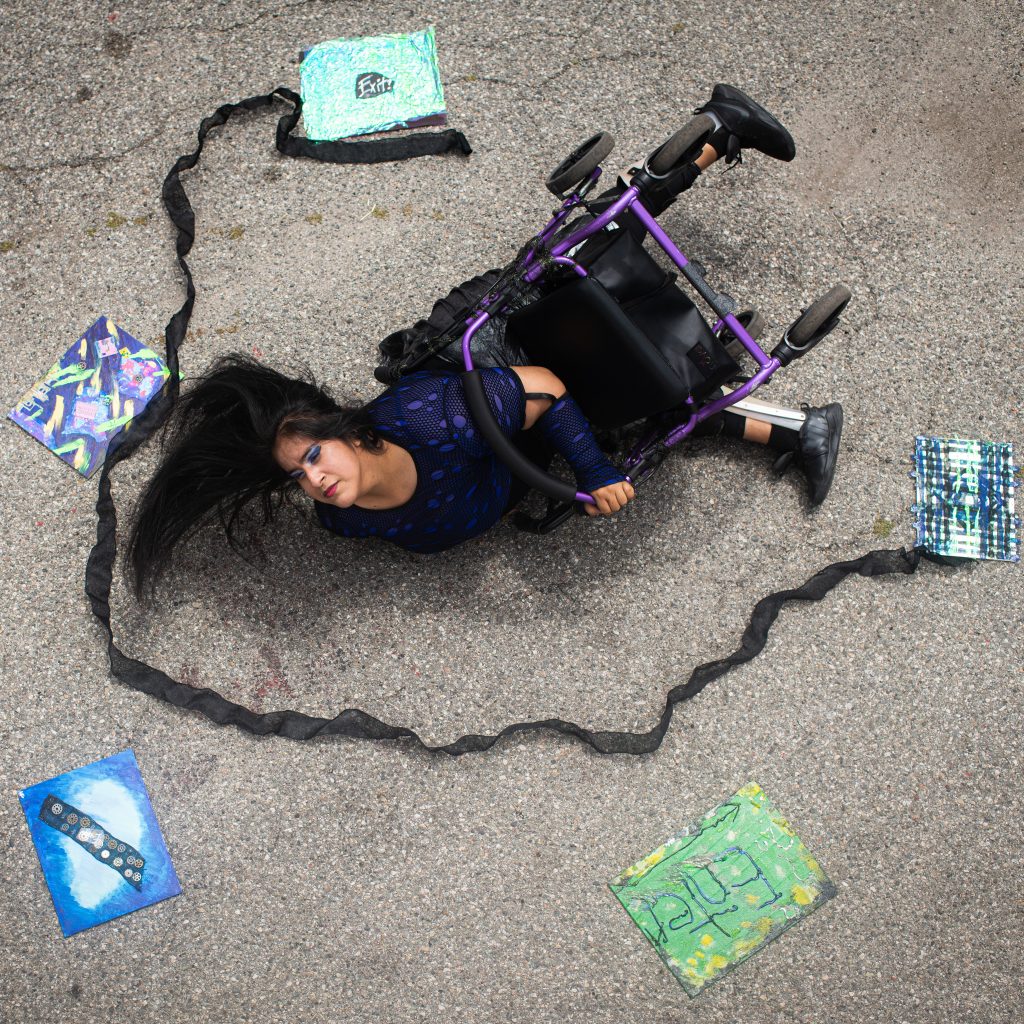 UCLA Disability Studies is pleased to share the world debut of Vanessa Hernández Cruz, an alumni of the Dancing Disability 2019 cohort, at the REDCAT Theater for their NOW (New Original Work) Festival.
The 20th Annual NEW ORIGINAL WORKS FESTIVAL continues with a program of works by Vanessa Hernández Cruz, Melissa Ferrari ('19), and Kevin Williamson. With a sharp interest in rituals, fantasies and memories, these works use history and technology to formulate diverse, other-worldly futures that provide a counterpart to our reality while allowing us to examine the injustices around us.
Exhale Static, Inhale Fumes, by Disabled dance artist and activist Vanessa Hernández Cruz, is a solo dance work that examines the contradiction of over-consuming social media to the point of feeling isolated and disconnected. Inspired by Cruz's own experience with social media, screens and technology, as someone who counts on it as a way of survival like others in the Disabled community, this work ponders how technology can expand human connection, even if in today's reality, we mostly communicate through our screens.
NOW 2023: Week Two will be presented as one shared program of triple bills on Thursday, Friday, and Saturday. Exhale Static, Inhale Fumes will be presented with subtitles.
Please note: Exhale Static, Inhale Fumes contains loud and distorted sounds and glitching effects; Relict: A Phantasmagoria contains gunshot sounds; Safe and Sound contains mature content.
Event Details:
August 24-26, 2023
8:30pm (PST)
Virtual Option is on Saturday August 26th
Access Info
Accessible seating is available.
All live & virtual performances will have Audio Description available.
Location:
REDCAT
631 W. 2nd St.
Los Angeles, CA 90012
Please visit the REDCAT Theater website for more information and to purchase tickets.
Aug 24, 2023 - Aug 26, 2023
REDCAT Theater, 631 W 2ND ST, LOS ANGELES, CA 90012, LOCATED IN THE WALT DISNEY CONCERT HALL COMPLEX
8:30 PM PT
$25
Register
This event date has passed so registration is now closed
Aug 24, 2023 - Aug 26, 2023
REDCAT Theater, 631 W 2ND ST, LOS ANGELES, CA 90012, LOCATED IN THE WALT DISNEY CONCERT HALL COMPLEX
8:30 PM PT
$25
Register
This event date has passed so registration is now closed