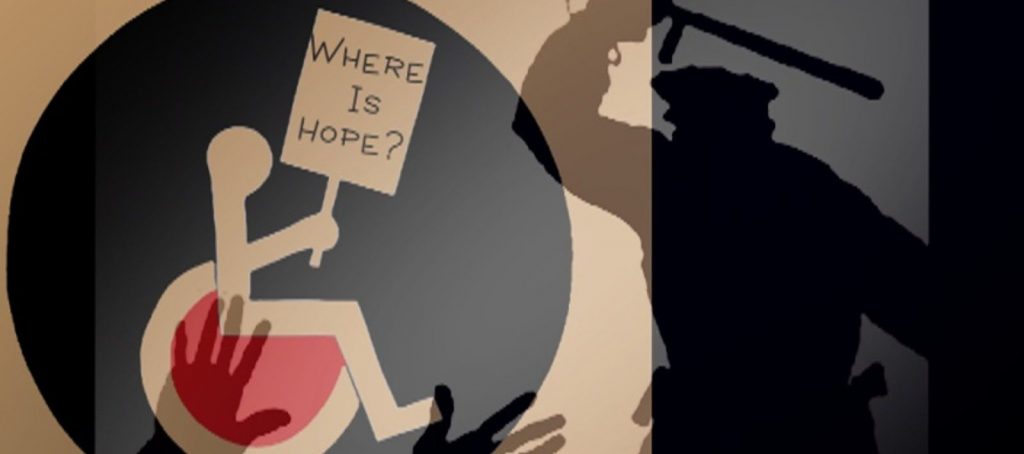 Emerging Ideas
Imagining Change Film & Discussion Series: "Where is Hope: The Art of Murder"
Join us on February 17th for a virtual screening and "watch party" for the film "Where is Hope: The Art of Murder." The screening will feature special guests Emmitt Thrower and Leroy F. Moore and include break-out group discussion among audience members.
About the film: It is estimated that over 50 percent of the victims of police brutality and police killings nationally have a disability that contributed to the incident. Disability is glazed over or not recorded in the official police reports. Nor is the fact adequately represented in the media and even in popular movement around this issue of police brutality in general. It informs us that for them, disability doesn't matter. But clearly, disability does matter, and this documentary project makes that statement loud and clear. Runtime: 69 minutes
This event is part of the virtual series "Imagining Change: Film and Dialogue About Disability, Racism, Violence, Gender and Power." The series is a collaboration between Repair and the UCLA Disability Studies program in conjunction with the UCLA Disability Inclusion Lab.
The screen will be hosted on Zoom. The film will be closed-captioned, and Zoom discussion will be live-captioned. For requests or questions related to disability access, contact us.
Feb 17, 2021
Virtual
4pm (PST) / 7pm (EST)
Register
This event date has passed so registration is now closed
Feb 17, 2021
Virtual
4pm (PST) / 7pm (EST)
Register
This event date has passed so registration is now closed