The 2022 Dancing Disability Lab hosted the Open Studio to share the discoveries and productive frictions of a week of discussing, moving, and dance-making.
This event concluded an experimental, weeklong exploration of performance and choreographic development for dance artists committed to disability justice.
Individually and collectively, the dances we make re-envision inclusive community, challenge ableism and transform ideas about bodies, personhood, and identity.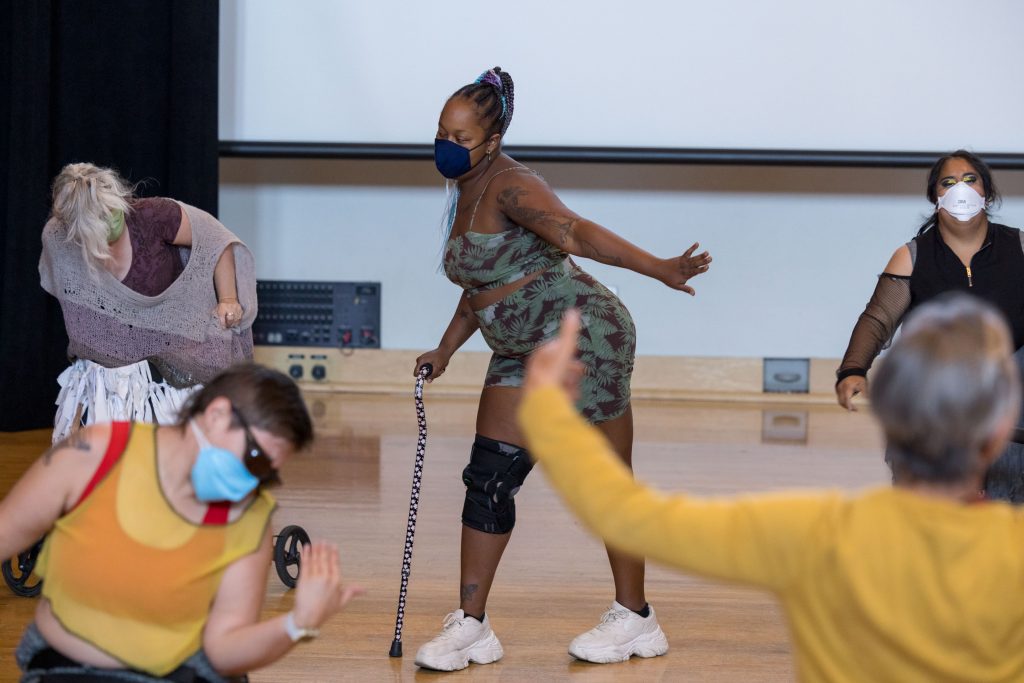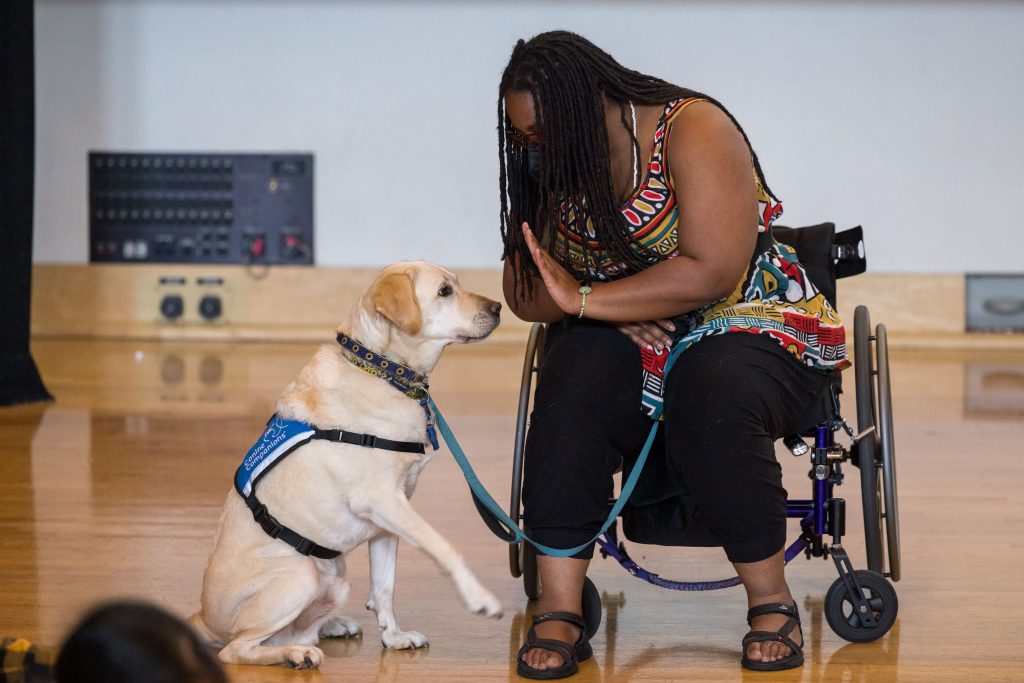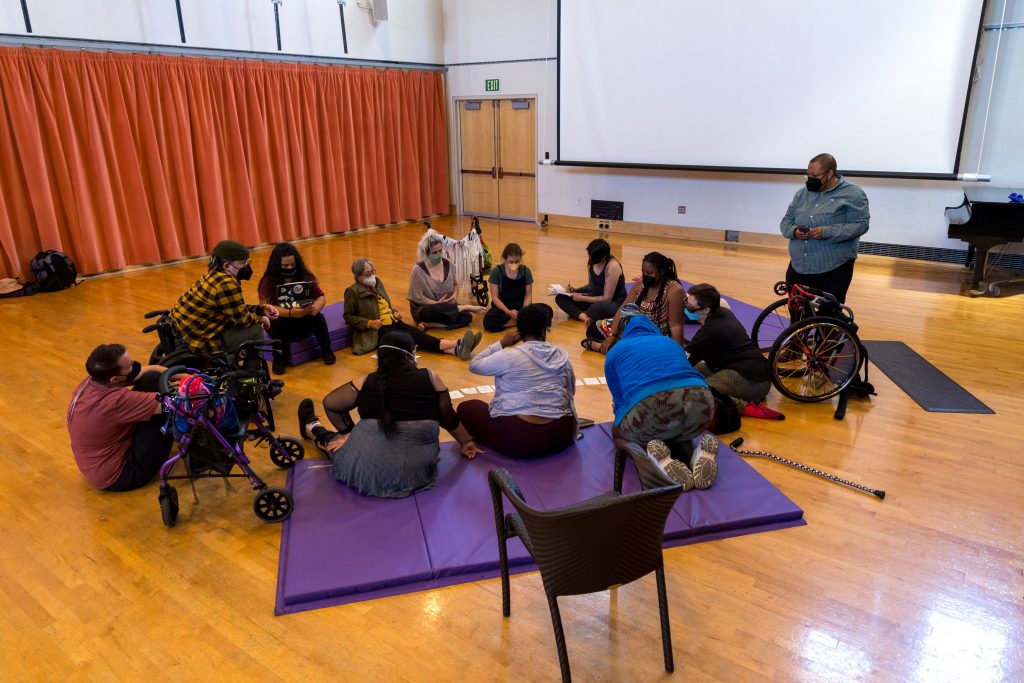 Review our DS Labs website for more information on the 2022 Dancing Disability Lab Cohort.