Dr. Fred Ariel Hernandez, lead scientist of the Sports and Society Lab at UCLA, is seeking oral history interviews for an on-going project with para athletes, female athletes, sports scholars, female athletes, and coaches, especially those who are part of the Bruin community. 
As part of the Disability Studies Inclusion Labs, which creates connections and opportunities between disability studies scholars and community members, the Sports and Society Lab explores the barriers and progress that impact athletes with disabilities across recreational and competitive levels. The latest initiative of the Sports Lab is the creation of a public oral history collection of stories surrounding sports, disability, and gender.  
In connection with Dr. Hernandez's course Disability Studies/Gender Studies M161 "Sports, Normativity, and Body" offered in fall 2023, which explores major topics of discussion concerning the intersections of athletic competition and disability, such as passing, sports integration, competition versus charity, abuse, and masculinity, this collect of oral histories provide a window into the world of competition and integration.
This project is in partnership with the UCLA Center for Oral History Research. The Sports and Society Lab hopes to continue meeting with athletes, coaches, and scholars beyond the fall 2023 in order to continue growing the oral histories. The collection will be a public resource available for everyone by the start of 2024.
We want to hear from you! If you are an athlete or coach involved in parasports willing to share your story as part of disability studies and sports scholarship, please contact Dr. Hernandez.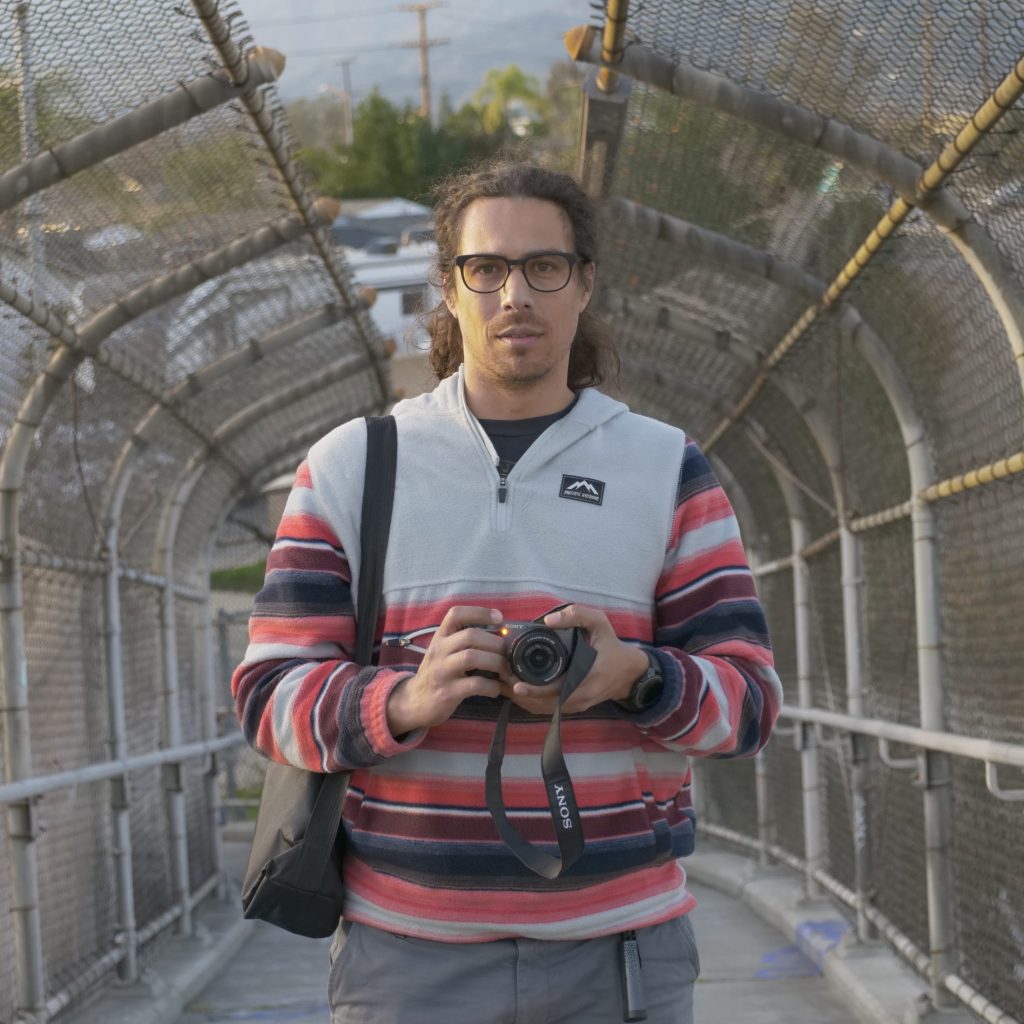 Dr. Fred Ariel Hernandez, the Lead Scientist of the Sports and Society Lab, is a postdoctoral researcher funded by the National Science Foundation in the Anthropology Department at the University of California, Irvine. His research focuses on sports for young people, disabled youth, and LGBTQ athletes in educational settings and across competitive levels.
Photo of Joe Bruin mascot in a wheelchair readying to shoot the basketball.
Photo credit: TiffanyJPhotography