The UCLA Graduate Student Reading group held its second meeting on February 10th, 2020, and discussed Care Work: Dreaming Disability Justice, a collection of essays by Leah Lakshmi Piepzna-Samarasinha. Professor Juliann Anesi (Gender Studies) and doctoral student Julia Rose Karpicz (GSE&IS) facilitated the group's discussion.
This second Reading Group brought together students from a range of departments, including African American Studies, History, English, as well as Education and Information Studies. Students identified and discussed key themes from the text, such as caregiving, crip doula work, vulnerability, interdependence, and disabled wisdom that resonated with their own scholarship and experiences.
The UCLA Graduate Student Reading group invites graduate students from across the university to come together and discuss key texts within the field of disability studies. For a schedule of future reading group discussions and more information on joining the group, please contact Pia Palomo (ppalomo@college.ucla.edu) at UCLA Undergraduate Education Initiatives.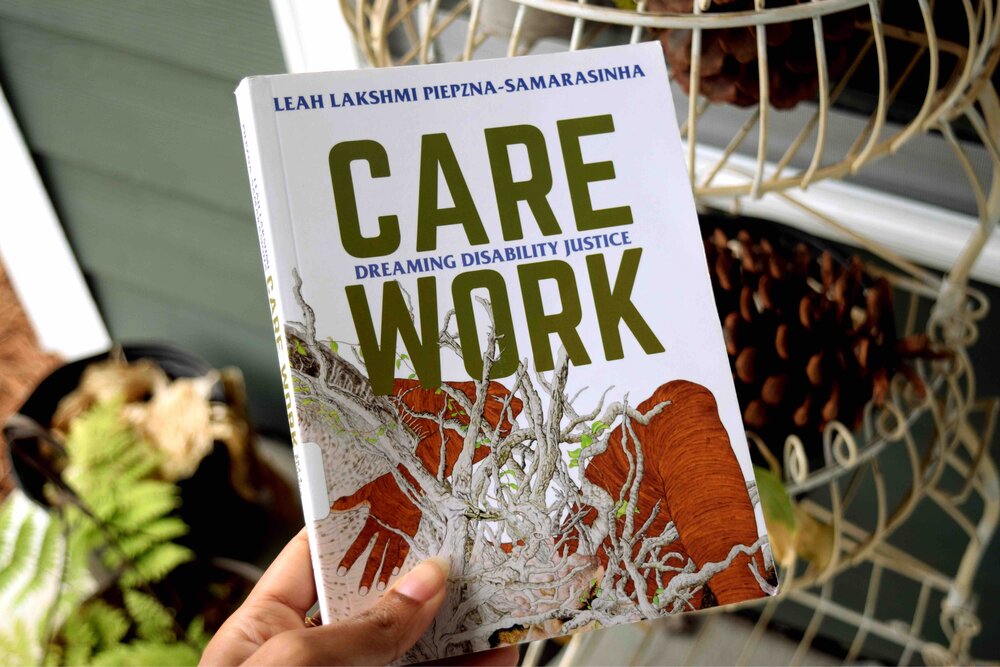 AN EXCERPT FROM CARE WORK
"Disability justice allowed me to understand that me writing from my sickbed wasn't me being weak or uncool or not a real writer but a time-honored crip creative practice."
In this collection of essays, Lambda Literary Award-winning writer and longtime activist and performance artist Leah Lakshmi Piepzna-Samarasinha explores the politics and realities of disability justice, a movement that centers the lives and leadership of sick and disabled queer, trans, Black, and brown people, with knowledge and gifts for all.
Care Work is a mapping of access as radical love, a celebration of the work that sick and disabled queer/people of color are doing to find each other and to build power and community, and a tool kit for everyone who wants to build radically resilient, sustainable communities of liberation where no one is left behind. Powerful and passionate, Care Work is a crucial and necessary call to arms.