The UCLA Disability Studies Interdepartmental Degree Program was recognized in the Chancellor's Fall 2023 quarterly newsletter for its launch of an interdisciplinary Disability Studies B.A.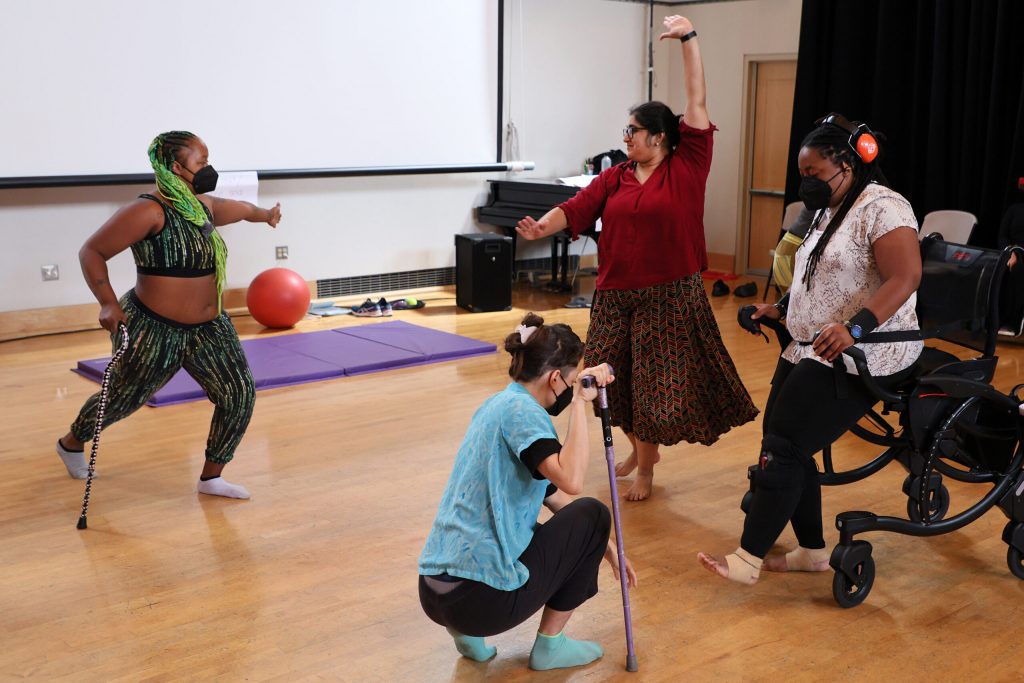 With the launch of the new interdisciplinary bachelor's of arts in disability studies, UCLA has become the first institution within the UC and Cal State systems to offer a major in this critically important area of study. This is a milestone in our efforts to move closer to our goal of inclusive excellence and a demonstration of how our disability studies scholarship has evolved over the last three decades. The launch of the new major builds on the establishment of the disability studies minor 16 years ago.
In developing this major, UCLA's scholars and students have challenged attitudes and changed conversations surrounding disability by adopting a multi-disciplinary approach that draws on fields as wide ranging as nursing, music, dance, law, education, literature, genetics and more. Though society often frames disability around exclusion and efforts to repair perceived limitations, Bruins are looking beyond this traditional view and its focus on medical intervention, instead considering disability as a socially constructed phenomenon. This viewpoint recognizes that much can be learned from disability culture and the lived experience of those with disabilities.
This program — like gender studies, African American studies, LGBTQ studies, Jewish studies and other programs — is part of a larger UCLA effort to understand human identities in the context of their histories and experiences. Toward that goal, we have approved two full-time faculty positions splitting time between the disability studies program and other departments. In addition, the program will offer an activist-faculty collaboration as well as ongoing disability studies inclusion labs, which create opportunities to explore how we can make activities like dancing or social media more accessible. An additional element of this program — one that is fairly unique to UCLA — is the opportunity to engage with our robust health system to explore the medical and social dimensions of disability.
UCLA strives to advance access, justice, equity, diversity and inclusion on our campus and beyond. The disability studies major is foundational to these efforts and will help us build a more welcoming world for the 1.3 billion people on this planet experiencing a significant disability.