On June 9, 2023 the Disability Studies minor graduates gathered with their families and friends for a celebratory reception at the Murphy Hall Shostak Terrace.
Professor and Chair, Victoria Marks, provided remarks celebrating this year's growth of disability studies. Professor Marks focused on change and engaged the graduates and audience in sharing the "change moments" that they are currently experiencing.   The celebration marks a change for the graduating seniors and for the family and friends who supported the students.  She also shared a change for Disability Studies — the proposal to establish an undergraduate bachelor's degree in Disability Studies was approved this year.
Starting in Fall 2023, UCLA will begin welcoming new students to the Disability Studies major, the first in the UC system. This achievement was possible thanks to the continued work of faculty, staff, students, and alumni.
When the Disability Studies minor was first established in 2007, seven students graduating with the minor.  Forty-five students are now graduating with the minor in 2023 – our largest class so far.  In her remarks to the graduating students, Professor Marks thanked the students for making disability studies important to them and that their support fueled the creation and approval of the major.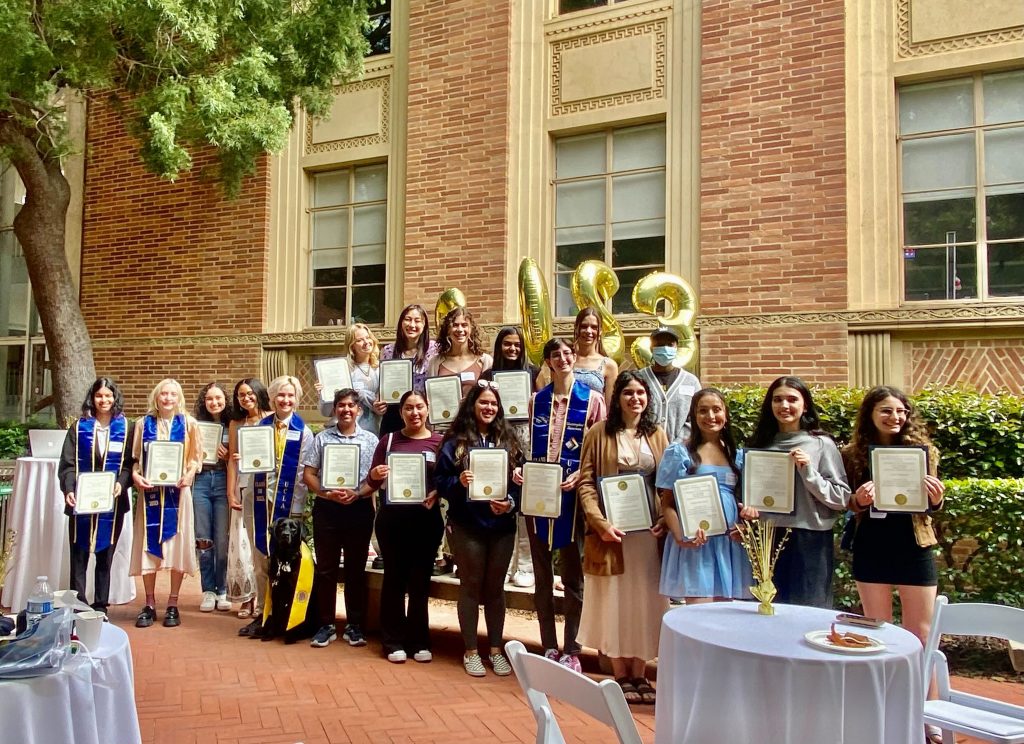 To close the celebration, all graduates were invited to share their remarks and reflections of their growth and what DS means to them.
The wider UCLA campus also celebrated several graduating Disability Studies minor students for their achievements.
Disability Studies minor student with a Communication major, Christopher Ikonomou, was featured in the below video, "What the UCLA College Taught Me About Myself," introduced by Dean García-Garibay.
What the UCLA College Taught Me About Myself
Jessie Alpaugh Scholarship recipient, Rowan O'Bryan, was featured in a UCLA Instagram Reel series, #UCLA2023ArtistSpotlight for her self-portrait, "An Invitation to Stare."
Drew Nishikawa also shared what UCLA and his Disability Studies minor has meant to him in a UCLA Newsroom article.
Congratulations to the Disability Studies minor class of 2023!