Randall Park's affiliation with KultureCity, a nonprofit that supports people with so-called invisible disabilities, has a very personal meaning.
Noise-canceling headphones, fidget toys and a calming room will be available to audience members.
As members of UCLA's class of 2023 turn their tassels on June 16, they'll be getting more than just a keynote address from alumnus Randall Park. The actor, writer and comedian is also the reason that the UCLA College commencement ceremonies will be sensory-inclusive for the first time.
People with ADHD or autism as well as those suffering the aftereffects of a stroke, post-traumatic stress disorder or dementia can experience sensory overload at large events. To help make the festivities more comfortable for anyone with sensory needs, the nonprofit KultureCity, with support from UCLA's disability studies program, will provide a calming space as well as "sensory bags" containing noise-canceling headphones and fidget toys.
A UCLA-specific webpage on the KultureCity site provides step-by-step photos for people with sensory needs who might benefit from preparation for a big event like commencement.
Park, who graduated from UCLA in 1997 with a major in English with a minor in Asian American studies, is known as the kind father from TV's "Fresh off the Boat," the affable slacker from the rom-com "Always Be My Maybe," and the open-minded cop from the Ant-Man movies and "WandaVision." But Park is also a KultureCity board member, and he connected the group with UCLA.
In an interview with UCLA Newsroom, Park discussed the importance of helping people with invisible disabilities, the origin of the theater company he founded at UCLA and the reason he doesn't completely remember everything about his own UCLA graduation.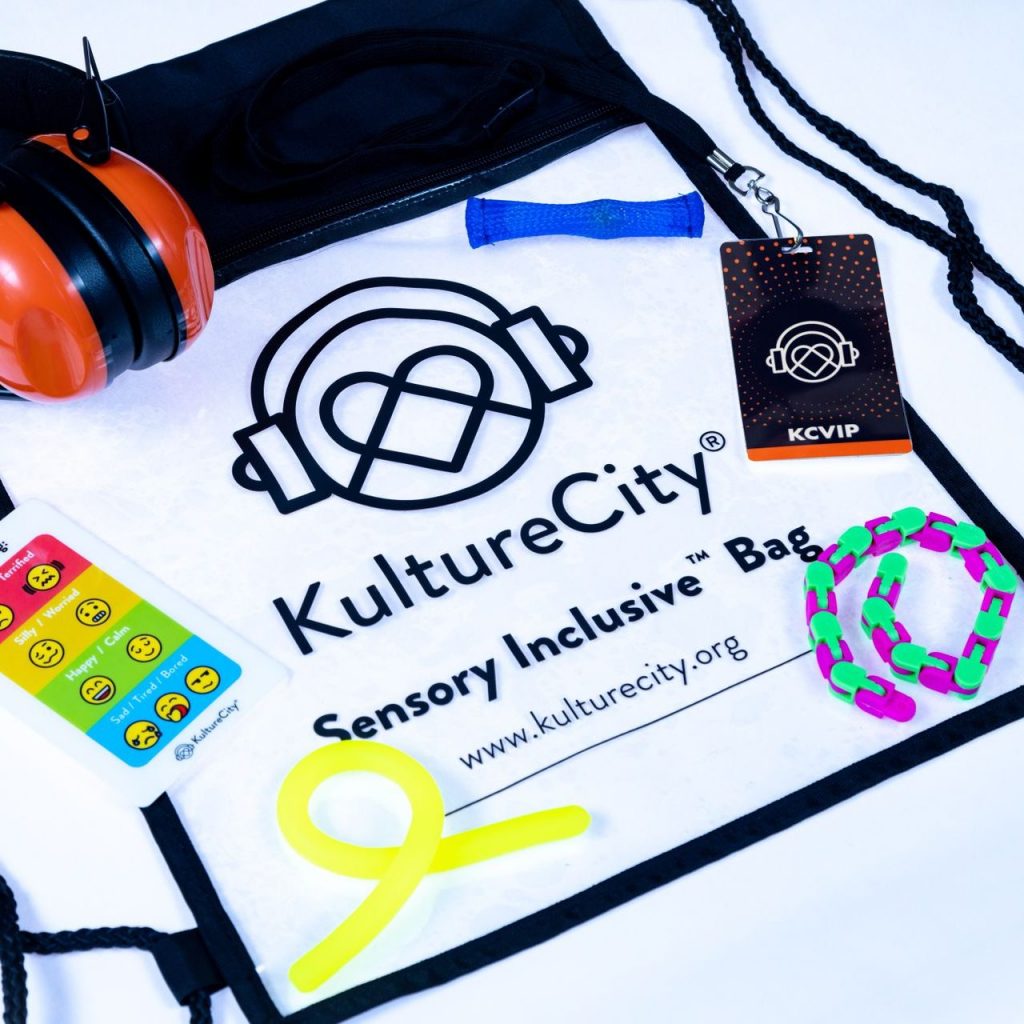 "Sensory bags" containing noise-canceling headphones and fidget toys will be available at UCLA College commencement ceremonies on June 16.
How did you first connect with KultureCity?
Dominique Wilkins, the basketball legend, reached out. He was a fan of "Fresh Off the Boat," and we just kind of became friends.
I found out that he was one of the heads of KultureCity. I learned from him about the kinds of disabilities that people can't necessarily see on the surface. I could identify with that because my daughter is on the autism spectrum. So he introduced me to the heads of KultureCity, and they invited me and my wife to join the board. We wanted to be part of it because the work they do is just so special.
How does the organization help people with sensory needs, and how does that fill a societal gap?
They work toward making the world more inclusive and accessible for people with sensory needs. One in six people have sensory needs or an invisible disability, so it's important to have public service workers and others aware of the challenges that can come up.
Sensory Activation Vehicle (S.A.V.E)
KultureCity brings sensory rooms to places that can get pretty loud, and the rooms offer a place to relax and center yourself. They also train the staff at different sports and entertainment venues — and also public service workers such as police and fire fighters — to boost awareness. That has a lot of resonance for me; it's really nice to know that someone like my kid can be treated respectfully and with love.
As an undergraduate, you helped form Lapu, The Coyote That Cares Theatre Company. How did that shape your UCLA experience, and what does it mean to you that LCC still exists?
It's so crazy to know that it's still there. I was hanging out with friends who were writers. I wrote a full-length play, and then we said, "Let's cast this thing." That was our first official cast. It was so magical to see people say the words that I wrote and see it make the audience laugh. We were figuring it out as we went along, making mistakes, learning, growing, which is what college is about.
I wasn't quite sure what I wanted to do with myself, and it planted the seed in me that this was something I wanted to do for the rest of my life.
I have to ask: Who is Lapu, why is Lapu a coyote and what does Lapu care about?
There were three founders of the theater company, and we were each staff or counselors at UniCamp, the official charity of UCLA students. The theater company name was an amalgamation of our camp names. I was the "Cares," from my camp name "CareMoose." We included that because UniCamp was such a meaningful part of our UCLA life. It was a great time. I'm still close with so many of my old UniCamp friends.
You and fellow Bruin Ali Wong had a big hit with your movie, "Always Be My Maybe." How did your UCLA friendships end up shaping your career?
Another dear friend, Michael Golamco, co-wrote "Always Be My Maybe" with Ali and me. He was from the same UCLA theater company and a member of UniCamp. Our producing partner, Hieu Ho, was also in the theatre company and UniCamp.
There are really a lot of deep bonds and they continue to be a big part of my life.
In many of your roles, you seem committed to bringing better-rounded depictions of the Asian American experience to Hollywood. Does that shape the career choices you make? 
For me the most important thing, at least in acting work, is just to be honest and real as a character, with as many dimensions as possible. And in the process of being a full human on screen, you automatically help humanize a community. A byproduct of that is that you expand on what it means to be Asian American just by presenting those varied portrayals.
It is important to me to expand on what it means to be a part of this community and look like we do, but it wasn't all completely planned out. A lot of this journey is just working and trying as much as possible, and benefitting from the projects and people who blazed trails before you.
Now that you're preparing to speak at commencement, is there anything that stands out about your own UCLA graduation? 
I don't remember! I remember a lot of partying, and being at my graduation ceremony very hungover and tired. More than anything, I remember the feelings: It was very surreal and celebratory. I was with a lot of my friends and we were just so happy, but it was also somewhat melancholy.
Our time at UCLA was so magical and important to our formation as functional adults that, of course, it was going to be complicated and hard to leave. But we were molded well, so it was ultimately a great feeling to graduate.