On February 19, 2020, UCLA hosted the Los Angeles premiere of the Feeling Through Experience at the James Bridges Theater at UCLA. A series of film screenings, the Feeling Through Experience was a fully accessible 90-minute, 3-part event made in partnership with the Helen Keller National Center. It included the short film Feeling Through, the first film ever starring a DeafBlind actor and was accompanied by a documentary about the making of the film. It also included a panel discussion with the filmmaker, Doug Roland, DeafBlind actor, Robert Tarango, and Ben Lewis, UCLA Disability Studies and ASL instructor.  Watch the LA premiere event recap on YouTube.  This event was sponsored by The Skoll Center for Social Impact Entertainment and co-sponsored by UCLA Disability Studies.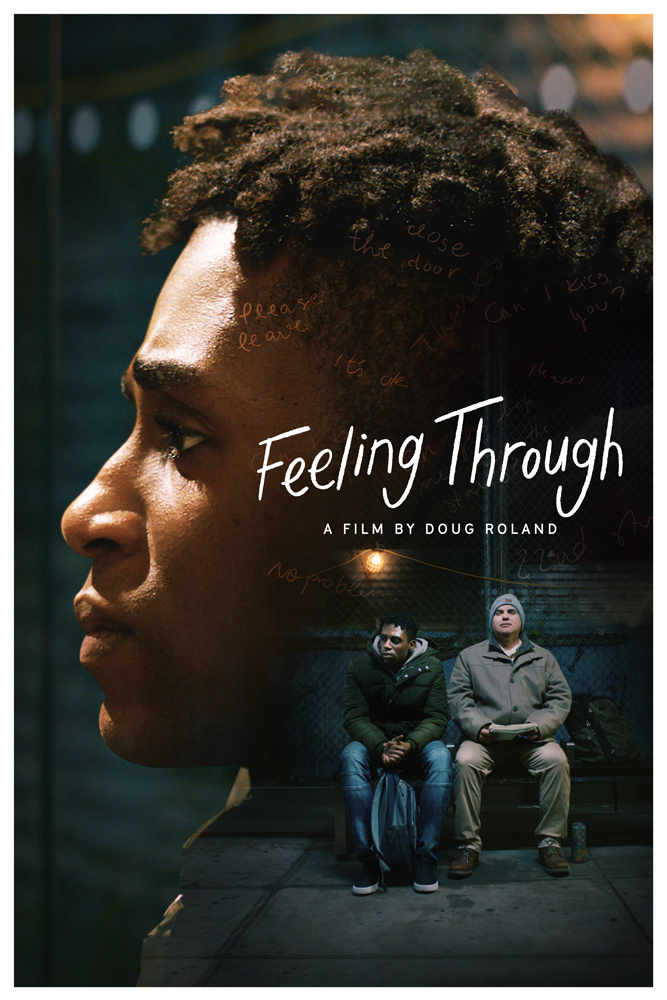 After a late-night chance encounter with a DeafBlind man on a New York City street, writer/director Doug Roland wrote the award-winning short film, Feeling Through. Doug knew from the start he wanted to cast a DeafBlind actor to star, so he partnered with Helen Keller Services to realize that mission.
THE EXPERIENCE
The Feeling Through Experience
Part 1: Feeling Through
A coming of age film about the unlikely connection between a teen in need and a DeafBlind man. it is the first film ever to feature a DeafBlind actor in a lead role.
Part 2: Connecting the Dots
A documentary following the journey of making Feeling Through and the search for the DeafBlind man who inspired it.
Part 3: Engaging the Community
An integral part of The Feeling Through Experience is bringing the DeafBlind community and other communities together in one space to discuss the films' various themes as well as topics related to the DeafBlind community. This portion of the event includes a panel discussion and Q&A.
Recap: LA Premiere of the Feeling Through Experience